Your lasting legacy at Newcastle University
By committing a legacy donation to Newcastle University you can make a lasting difference by helping future students, future research and a future of positive change in our city and around the world.
Why Newcastle?
At Newcastle University we are tackling some of the greatest challenges facing the world today; from bettering our shared planet to developing future technologies to name just a few.
By leaving a gift in your Will, you have the power to shape the future in ways you may not have thought possible. Your legacy will extend far beyond your lifetime, becoming a beacon of hope and change for generations to come.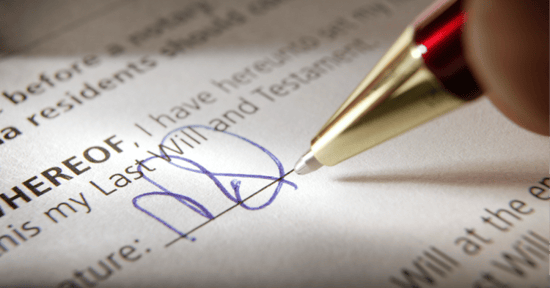 Legacy Brochure
Download our information pack to find out more about leaving a legacy to Newcastle University.
Download
We're proud to think we're making a contribution that is both supportive and meaningful, and the idea of giving someone an opportunity that otherwise wouldn't have been possible is incredibly gratifying.

Rob and Kim Taylor, Legacy donors
Contact us
We know that considering a legacy donation is an important and personal decision. If you would like to discuss your intentions, or ask any questions, please contact us via the links below.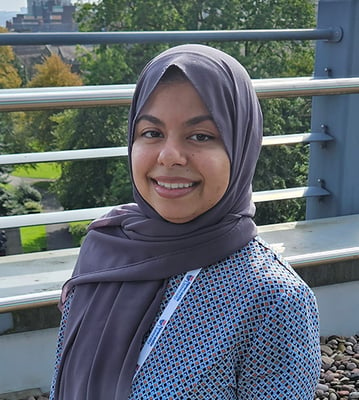 Fariha Chowdhury
Legacies Officer
Frequently Asked Questions (FAQs)
How do I leave a Legacy?
You can state your wishes as to how you would like to leave your Legacy gift to Newcastle University in your Will. This helps avoid any future challenges that may arise due to ambiguity.
If you already have a Will, you can still add a Legacy gift to the University by adding a Codicil (the legal term for an amendment) to your Will.
You'll need to take the following details with you:
charity name: Newcastle University
registered address: King's Gate, Newcastle upon Tyne, NE1 7RU
registered charity number: X61406
Please consult with your legal representative for further advice.
What wording should I use to leave a gift to Newcastle University in my Will?
An example of wording you could use:
'I give ( %) (all) of the residue of my real and personal estate to Newcastle University, HMRC number X61406 of King's Gate, Newcastle upon Tyne, NE1 7RU, to be applied for (insert details of preferred area) and I declare that the receipt of the Director of Finance or other duly authorised officer of the University shall be good and sufficient discharge to my Executors.'
Please download our brochure which has more information or contact us for more information.
Can I decide how I would like my gift to be used?
Your Legacy gift can be used towards any causes that are important to you. We will do everything we can to follow your wishes. However, it is best to allow some flexibility as the needs and challenges we face are constantly evolving. Gifts that are 'unrestricted' are the most valuable to us as they can be used where most needed.
What kind of gift can I leave?
Your Legacy gift can take many different forms. The most popular types are a pecuniary bequest (a specific amount from your estate), a residuary bequest (a gift from the remainder of anything that is left over once everything has been distributed), or even a specific item such as artwork or property. To find out more please download our Legacy brochure.
Will leaving a gift to charity in my Will change how much inheritance tax is due?
Leaving a gift in your Will to Newcastle University is straightforward and our status as an exempt charity (No. X61406) should reduce the overall amount of inheritance tax you are liable to pay.
If you are giving from a non-UK nation there may also be tax benefits for remembering Newcastle University in your Will.
Please consult with your legal representative for further advice.
Find out more
Learn more about our campaigns and partnerships or simply contact us if you have a question about the Campaign for Newcastle University.