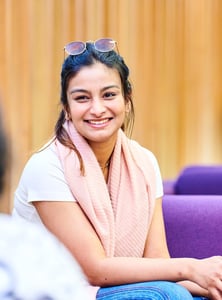 Donate to the Newcastle Student Fund today and make double the impact with match-funding available
With your help, this generation of Newcastle students can face the financial struggles caused by the rising cost of living, succeed in their studies and make a difference around the world.
£1000: Help an undergraduate student from a low-income background through the academic year with an annual Opportunity Scholarship.
£500: Provide a student with a laptop so they can learn on the go and keep on track with their studies.
£180: Pay for a student to join one of our clubs and societies for the full year so they can make the most of the university experience.

Please donate today. As a thank you, the Newcastle Development Trust will match your donation, meaning you can make double the impact.*
Donate now