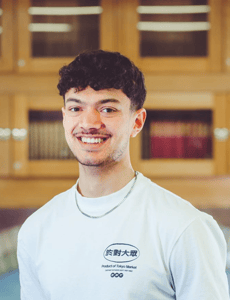 Donate to the Newcastle Student Fund today
With your help, this generation of Newcastle students can face the financial struggles caused by the rising cost of living, succeed in their studies and make a difference around the world.
£50: Provide 30 students with a 1kg bag of pasta to cook their own meals at home or in halls.
£100: Give a student the best start to their day, with a warm, nutritious breakfast on campus every day for a term.
£500: Pay for 500 students to enjoy a hot and healthy lunch on campus to power them through an afternoon of learning.

Please donate today.
Donate now